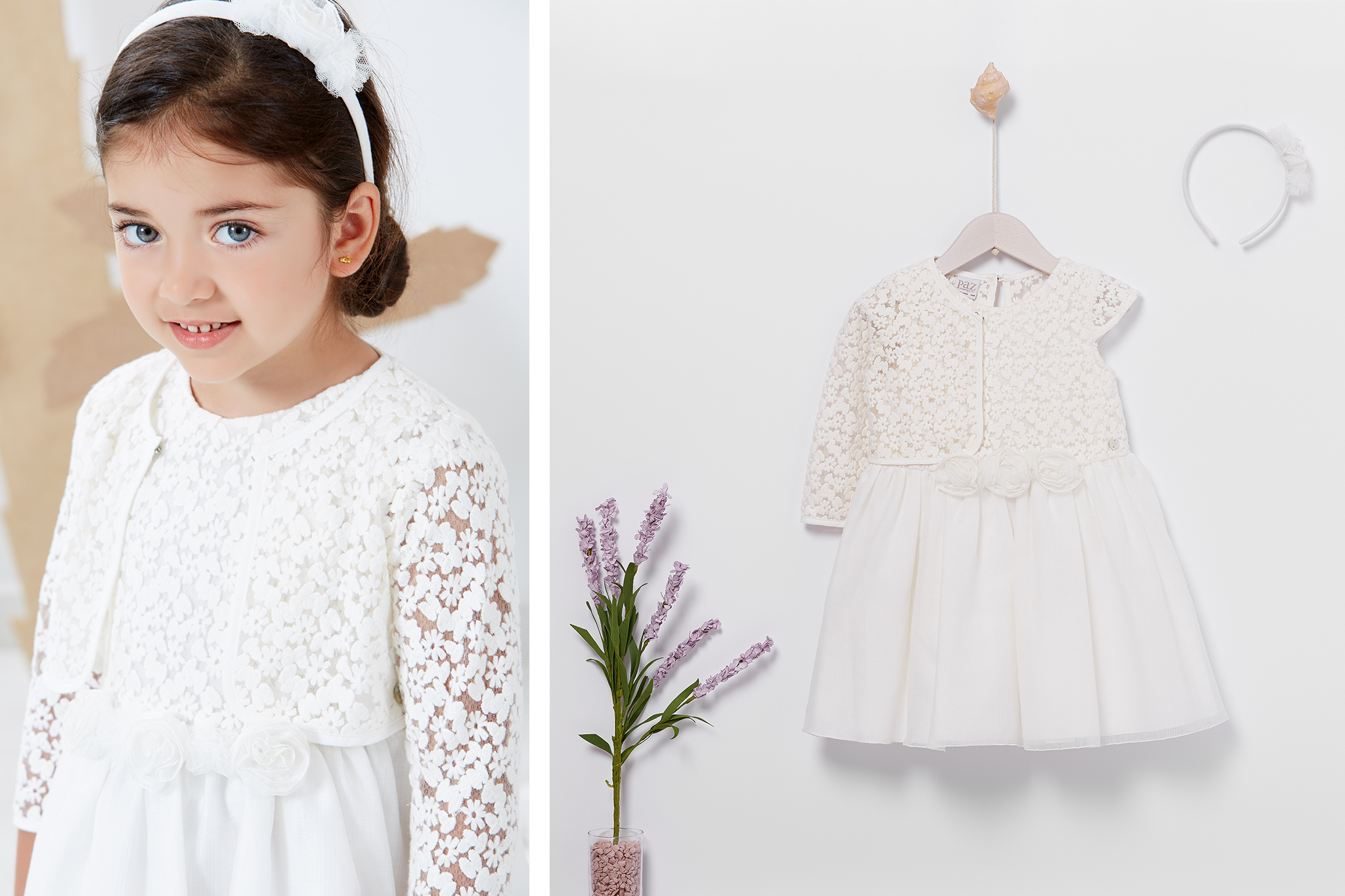 If you are invited to a wedding, first communion or christening over the next few months, then today's post is for you! Don't miss a stitch of what follows.
We know that celebrations and special occasions come with the good weather, and at numerous events children are the star guests. It could, however, be complicated to choose the right clothes to preserve all their innocence and tenderness without forgetting elegance on such a special day. To make things easier for parents we are going to make some suggestions.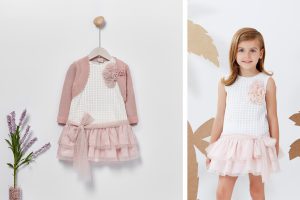 For girls you will find white dresses with embroidered flowers, decorated with bows … simple and elegant, but also original in more daring colours such as rose pink, stripes and colourful flowers.
Our first suggestion is the "CEREMONIA" dress, which you will fall in love with just like we did. This dress combines fabric with a circular pattern and pink tulle. The bow on the waist and the handmade flowers on the front give it a perfect touch while it remains comfortable.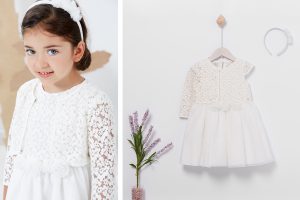 Another look we have suggested is in the "princess" style and also belongs to the "CEREMONIA" collection. The dress is designed with floral lace and organza. At the waist is a band of handmade flowers, the same ones as on the diadem, to create a magical style. We haven't forgotten the cardigan, made of floral lace.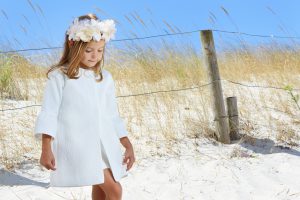 If you prefer something more casual, then we would suggest this "TROPICAL" look, made up of a white dress and coat. The dress is decorated with two handmade flowers at the waist, while the coat is made of soft piqué. There is a frill on the sleeves, which gives it a touch of charm.
For boys, the most frequent ceremony look consists of shorts and a fine cotton shirt or polo, in white, beige or blue, either navy or chalk blue. They will look smart and at the same time conserve the comfort and freshness of childhood.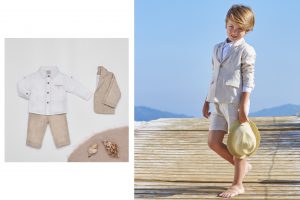 As an example we have the "OASIS" look, made up of linen shorts with front pockets, and a matching white shirt made of the same material. The buttons on both garments are made of wood, giving it a touch of sophistication.
Another option in linen is the one you can see below, belonging to the "MARITIMA" collection. This time we have combined the plain shorts with a blue and white striped collarless shirt.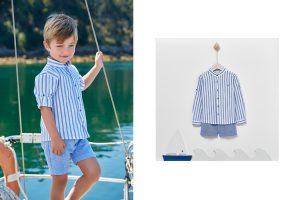 What do you think of our suggestions? We'll be waiting for you in the comments.