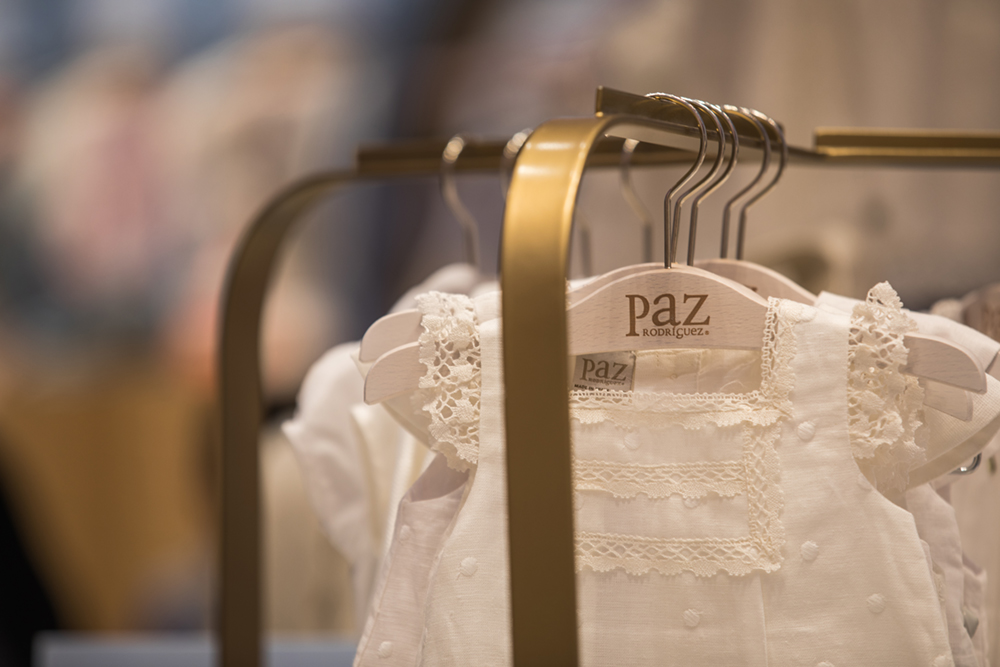 The arrival of spring brings the most special events and celebrations: the good weather and the fields in bloom invite you to enjoy family days. To accompany you on these special days, we would like to give you some advice on choosing the perfect christening gown for your little ones.
With so many options out there, choosing baby clothes can be overwhelming, and from PAZ Rodríguez we want to make it easier by offering several options in different styles. Don´t miss a stich of today´s post!
Long dress: an irreplaceable option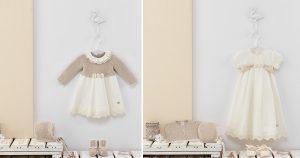 Classic gowns never go out of style, and bring to the christening ceremony an air of elegance. The traditional long dress is the most commonly garment chosen by dads and moms to create unforgettable memories with their baby.
In our collection we have the perfect outfit for that special day. It is a round neck and short sleeved dress finished in lace. It has central pleats and lace finishing at the bottom. In the front has an elegant hand- made tulle flowers ornament on contrasting linen ribbon.
We have also designed a bonnet and a slightly shiny natural colour cardigan that colour matches with the linen ribbon, finished with a raw tone lace.
Dresses: a versatile option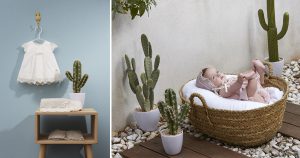 We came up with this option thinking about those mums and dads who want to move on from the classical style but not to stop enjoying the details of a day as special as their little girl's christening.
The look consists of a dress with tulle and embroidered lace details. There are pleats in the centre and handmade tulle flowers.
Once again we have embellished the look with a linen jacket with small perforations and mother-of-pearl buttons. On this occasion, the hood is made to match the dress by using the same fabric and lace. It's the perfect choice!
Romper suits and two pieces: combinations for boys
We shouldn't forget about our little boys. In our PAZ collection you will find several options for your boys to shine out with their own light.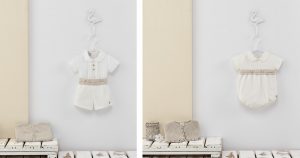 The PAZ 010 Look consists of a short romper suit, with a baby neck finished in lace and short sleeves. It has a very special detail in the sash, made of natural linen, adorned with matching buttons. This option is perfect to combine with our short knitwear jacket.
For those who prefer to dress their little prince in a two-piece set, we also have the ideal option. This is a short-sleeved shirt with a baby collar, vertical picot stitch and a two-button ornament. To match, we have made some short trousers with an adjustable waist and pleat like a sash, also made of natural linen. There is nothing we could like more! If you need to wrap your little one up really well, you can go for our long jacket with a round neck in combined knitwear, in a natural colour.
What do you think of our ideas? We look forward to receiving pictures of your little ones on their special day. You will find many other options that you will simply fall in love with in our online store at www.pazrodriguez.com and at points of sale.