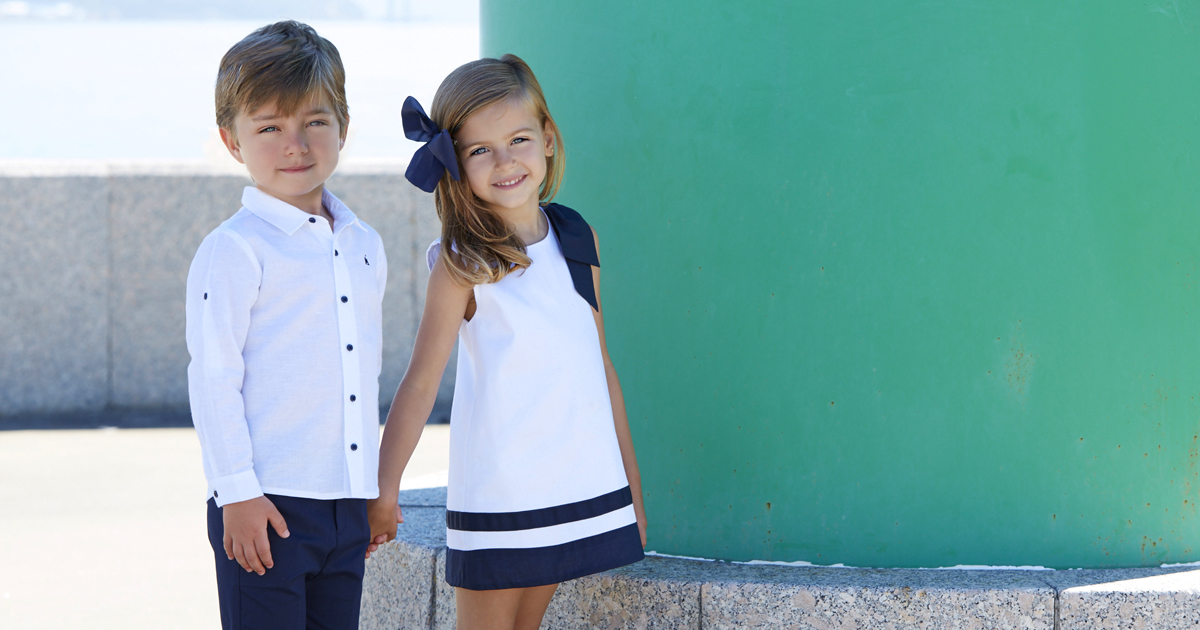 If you are one of those mothers or fathers who love dressing their children in matching clothes then this post is for you. At PAZ Rodríguez we would like to suggest three ideas so you are bound to get it right, whether they are twins, girls, boys or babies.
Tropical pattern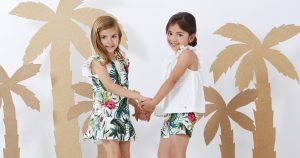 This first option for two little princesses is perfect for warm days. The first look is a colourful and elegant dress with frills on the sleeves and at the bottom. We also have an outfit consisting of patterned shorts with pockets and a top made of perforated fabric. The top has a round collar with frills and a V-neck and bow on the back. There is also a diadem with the same pattern – the perfect accessory. Don't you just love it?
Matching clothes even if it's a boy and a girl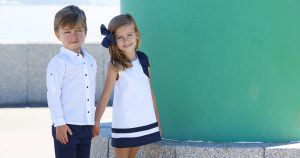 Having a boy and a girl doesn't mean that we can't dress them in matching clothes, and it actually looks really cute. Here is an idea that blends white and navy blue, two colours that are never out of fashion. For him, shorts and a shirt, and for her, a two-tone dress with a bow on the shoulder. Both looks are smart and fresh, perfect for any special occasion.
Sailor style for boys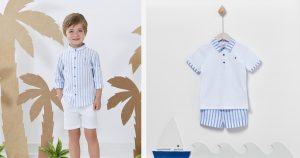 Blue and white stripes in the sailor style look great on your boys. The classic navy blue trend is back just like every year for the spring and summer season, and in this case, we have selected it to dress the boys in your house. We have suggested an option with a combined fabric and knitwear polo and patterned shorts. If you prefer something more formal you can choose a collarless shirt and plain shorts. You can't go wrong.
For our very little ones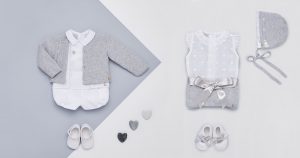 We haven't forgotten about babies – we have looks like this one so that they can wear matching clothes in the sweetest possible way. These clothes are from the "PERLA" collection and are made of grey knitwear with contrasting raised embroidery combined with white fabric. There are numerous alternatives such as leggings, long baby dresses, nappy covers, romper suits … so that you can choose your favourite.
They don't have to wear identical clothes to match each other thanks to all the great options that you can find on our web site or at our sales points. Come and see us!