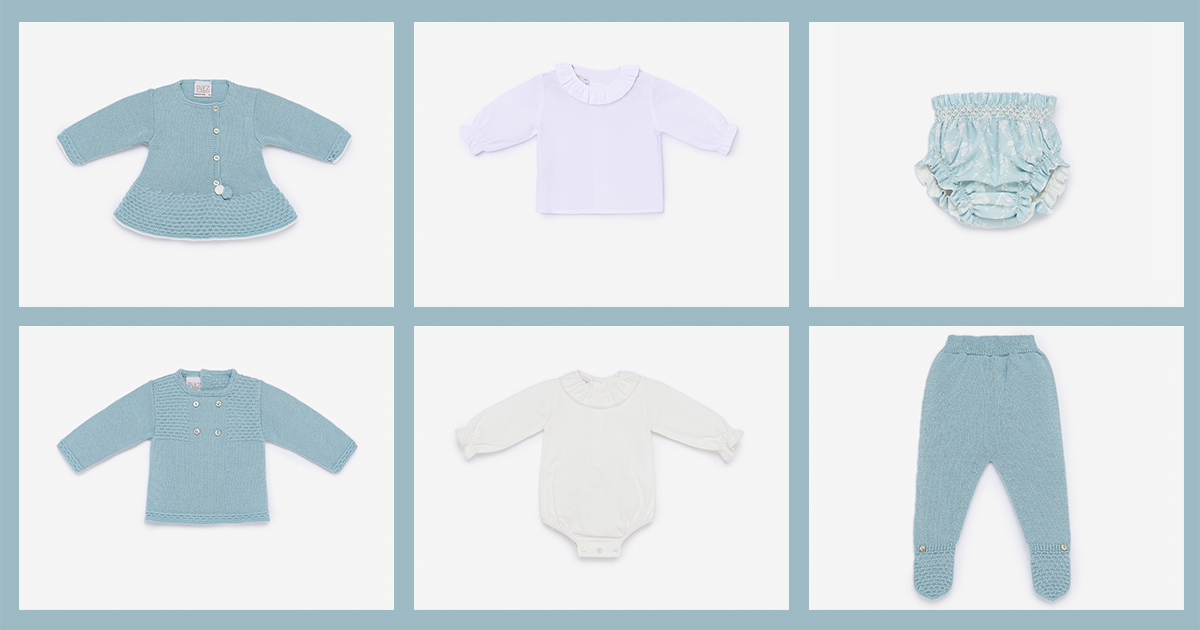 Many parents nowadays like to dress their children in the same clothes or at least to coordinate the details, no matter whether they are boys or girls. At PAZ Rodríguez we would like to present three options for your little ones to match each other perfectly.
If you think this will be difficult as you have a baby and a young boy or girl, don't worry about it at all as the vast majority of our outfits come in sizes from 1 to 48 months.
An unforgettable ceremony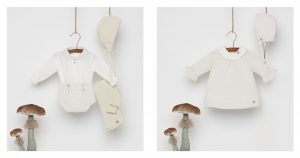 Have you got twins and you want to christen them both together? In our autumn-winter collection you can find combined looks for boys and girls. Shirts and nappy covers with dresses, sweaters and leggings for both of them … choose your favourites!
Winter walks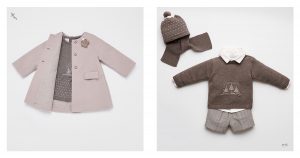 Earth tones evoke falling leaves in autumn. The Fábula collection is designed in brown, angora, earth … combining fabrics like cord, cloth and winter jacquard. They will love wearing recognizable patterns on their clothes.
Fun patterns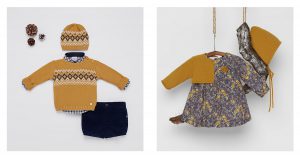 The main colour for this season is mustard. Our Leyenda collection consists of the season's colour combined with various different floral patterns. You can combine the same garments in different colours, for boys and girls, or use different garments in the same colour, just like in the photograph.
What do you think of our ideas? Do you like dressing your children the same or do you prefer to let each one be individual? In general this is something we do on specific occasions and it gives a smart touch to children's clothes for special ceremonies, for example. A combination of identical clothes with different ones helps children feel special among their siblings and friends.  
However, dressing our children the same loses its effect as they grow up, as they define their own tastes and openly show their own personality – which is wonderful!