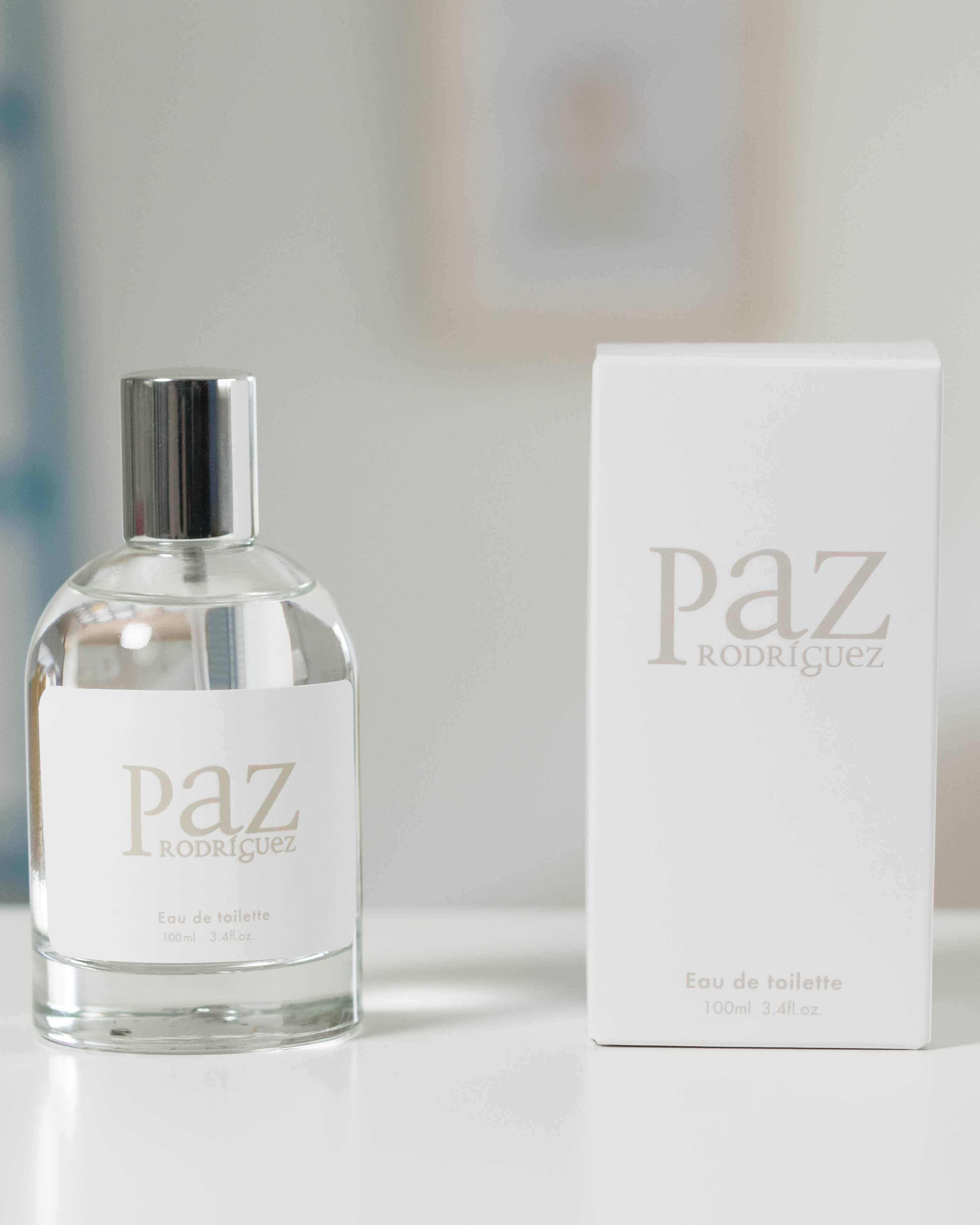 An unmistakable aroma, an essence that remains, unforgettable memories. This is our new fragrance.
Its smell will evoke those first and magical moments with your baby.
The top notes of PAZ Rodríguez children's cologne are currants, pear and grapefruit, softened with a heart of rose, jasmine and iris. In the background there is an air of orange blossom, musk and vetiver completing a delicate and soft fragrance that lasts throughout the day.
It comes in a bottle with a spray for a more comfortable and safe dosage. It does not stain clothes, it is ideal for babies and it can also be used by the mothers.
BUY